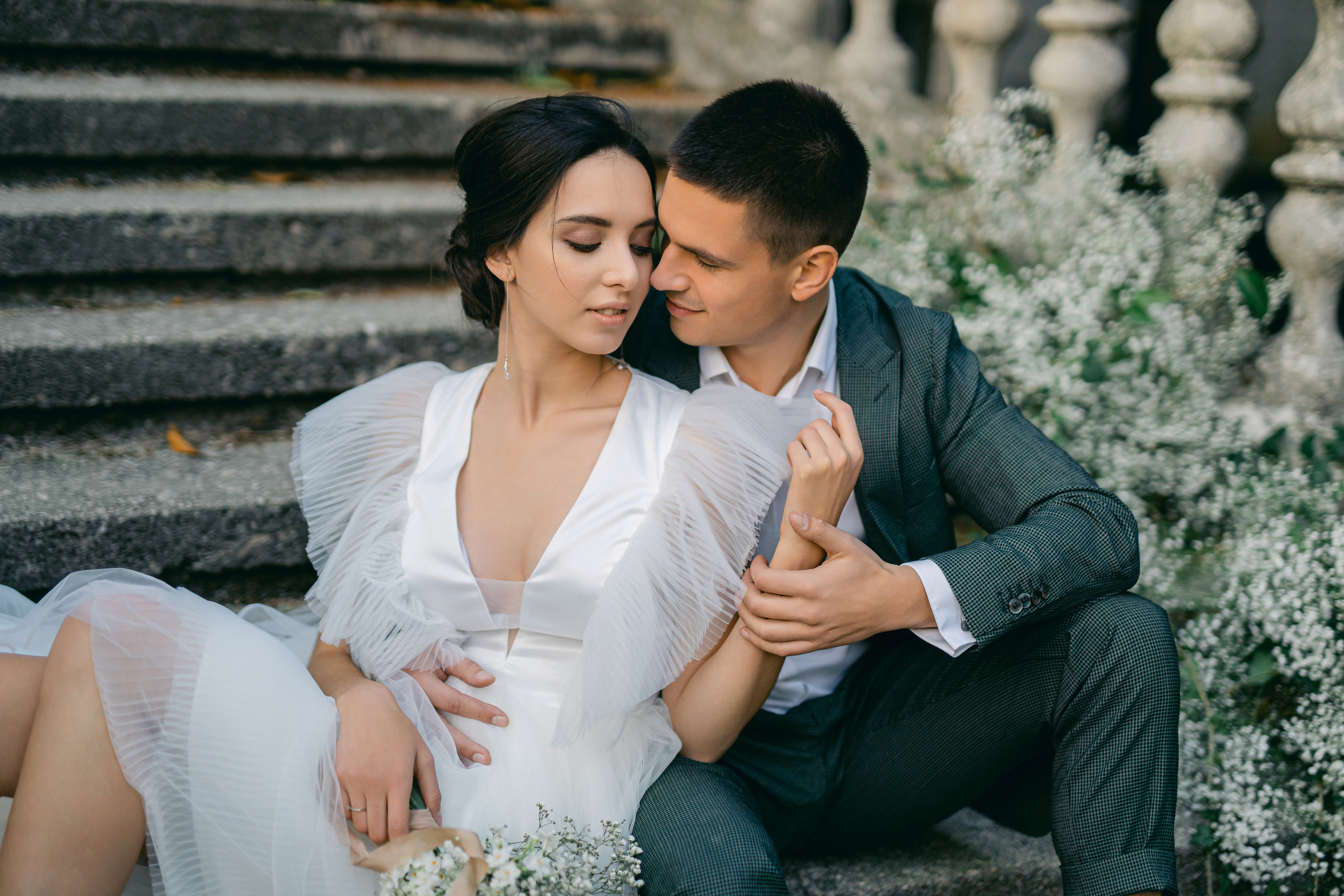 You're engaged, congratulations! This means it's time to begin planning your big day! Considering your wedding is one of the most special moments in your life, of course, you want a ceremony you can cherish and smile at whenever you revisit memory lane. Fortunately, all of these can be achieved with the right plans. 
All you need to do is decide what you want; lavish elopement or a simple one. And then take the steps necessary to bring your vision to reality. Of course, this is one major reason we love elopements. The planning process is just so much easier and convenient!
To help you begin and complete the process, we've put together this guide on how to plan an unforgettable elopement wedding.
Create Your Inspiration Board
Elopement weddings are great for free-spirited and adventurous couples. Literally, the only limitations when it comes to eloping are those you set for yourself. With so many options just begging to be initiated, creating an inspiration board can help you keep things organized. To begin putting together your inspiration board, think destination, flowers, color themes, and decoration. Thankfully, there is no pressure over what guests would like, so have fun with the process! 
Decide where you want to have the ceremony; if you want it at a beachside or a mountainside, what season you want to get married, what time of the day, and so on. The answer to all of these questions as well as second options should be arranged on your inspiration board to keep it accessible.
Make Your Budget
One of the best things about elopements is the financial convenience it provides couples! A wedding with just you and your partner, and perhaps a few of your loved ones, offers you the chance to plan a unique wedding without breaking the bank. This could be grand or a minimalist style. Either way, working with a budget guides you through the planning process.
To make an effective budget, consider the destination, marriage license, wedding attire, officiant, rings, makeup and hair, photography, wedding planner, food, décor, and accommodations. Next, carry out price research and decide on costs.
Where Do You Want to Elope?
This is undoubtedly one of the most fun parts of planning an elopement. Where do you want to say your vows? Eloping provides the perfect opportunity to unravel your inner explorer. Besides, there's just something about saying your 'I dos' in a place where you don't feel obligated to but where you want to. So if your heart says to elope to the Grand Canyon, atop Scottish rolling hills, Las Vegas, or Fiji, go right ahead. In fact, you can approach it like a vacation plan. 
Make the process fun and don't be scared to be flexible. Fun and thrill are key parts of elopements!
Time to Meet the Wedding Vendors
Now that you know where you want to elope, it's time to hire your vendors. You are probably wondering if wedding vendors are necessary for an elopement. Well, they are! Wedding vendors help ensure your special day runs smoothly, leaving you with no other responsibility than to enjoy your big day.
So what vendors should you hire? The nature of your elopement can help you answer this question. For instance, some wedding vendors play essential roles in both big and simple elopements. They include wedding planners, photographers, videographers, and hair and makeup professionals. A wedding planner takes your ideas and helps you bring them to reality. Photographers/videographers capture the most special moments of your day, providing you with picture-perfect memories. Trust us, when you exchange your vows on that mountain crest, you want all the right shots to take with you! And while you can probably style your hair and apply your makeup, getting pampered hours before your wedding enhances that special feeling. 
Depending on the style and size of your elopement, for instance, if friends and family would be present, you can also hire caterers, bands, bakers, and florists.
What Do You Want To Wear?
How do you want to look for your elopement? When answering this question, keep in mind that you can go as big or small as you wish. Want a white jumpsuit? Go for it. A dress with an endless train? It's your day! A few things to keep in mind when choosing your outfit, however, are your destination and the season. You might want to dress warmly in snowy regions and freely in hotter ones. Also, decide on how many outfits you'll need. If you'll be hiking to your wedding venue or sailing there, you might want to consider a change of clothes to make the journey convenient. 
Complete All The Paperwork
After you and your partner decide on your elopement destination, look into the marriage law. There is always a chance that the laws may differ from marriage laws in your state. When looking into these laws, find out if you are required to have witnesses at your elopement, if there is a waiting period to acquire a marriage license, and so on.
Next, book accommodations, make your travel arrangements and discuss the permits and fees of your elopement venue.
Speak To Your Officiant 
In most destinations, officiants are required to legalize a union therefore, you have to find an officiant before you travel to your destination. Now while there are officiants who may not be willing to fly over to officiate a wedding, there is always the option of finding an officiant from the chosen location. You can also reach out to family members or friends who have the authority to legalize your union. 
Researching the marriage laws of your destination also comes into play here as there are states like Colorado and California where you can self-solemnize your wedding and others where family members can serve as officiants. 
Another great option is to handle the legal process in a courthouse and have a family member or friend officiate the elopement wedding.
Make The Announcement and Invite Who You Will!
Now that you have most of your plans in motion, it's time to let your loved ones know you're eloping! Do you want a ceremony consisting of you, your partner, and an officiant? Do you want a few friends with you? The best thing about the modern elopement is that it provides you with the freedom to do either. All that matters is that the focus is on the celebration of the love and future between you and your partner.
Announcing your engagement is also the best time to invite guests whom you want to join you on your adventure. Don't forget though that the destination will determine whether your guests can attend or not. While you can take a work leave for a wedding in Iceland, your friend who just started his/her job may not be able to. Travel and accommodation costs may also present restrictions for your guests. Regardless of the situation, don't forget, an elopement is all about you and your spouse and what makes you happy.
Eloping already provides the perfect opportunity for you to have an unforgettable wedding. Combine that with these tips above, and your big day will be one to always remember!