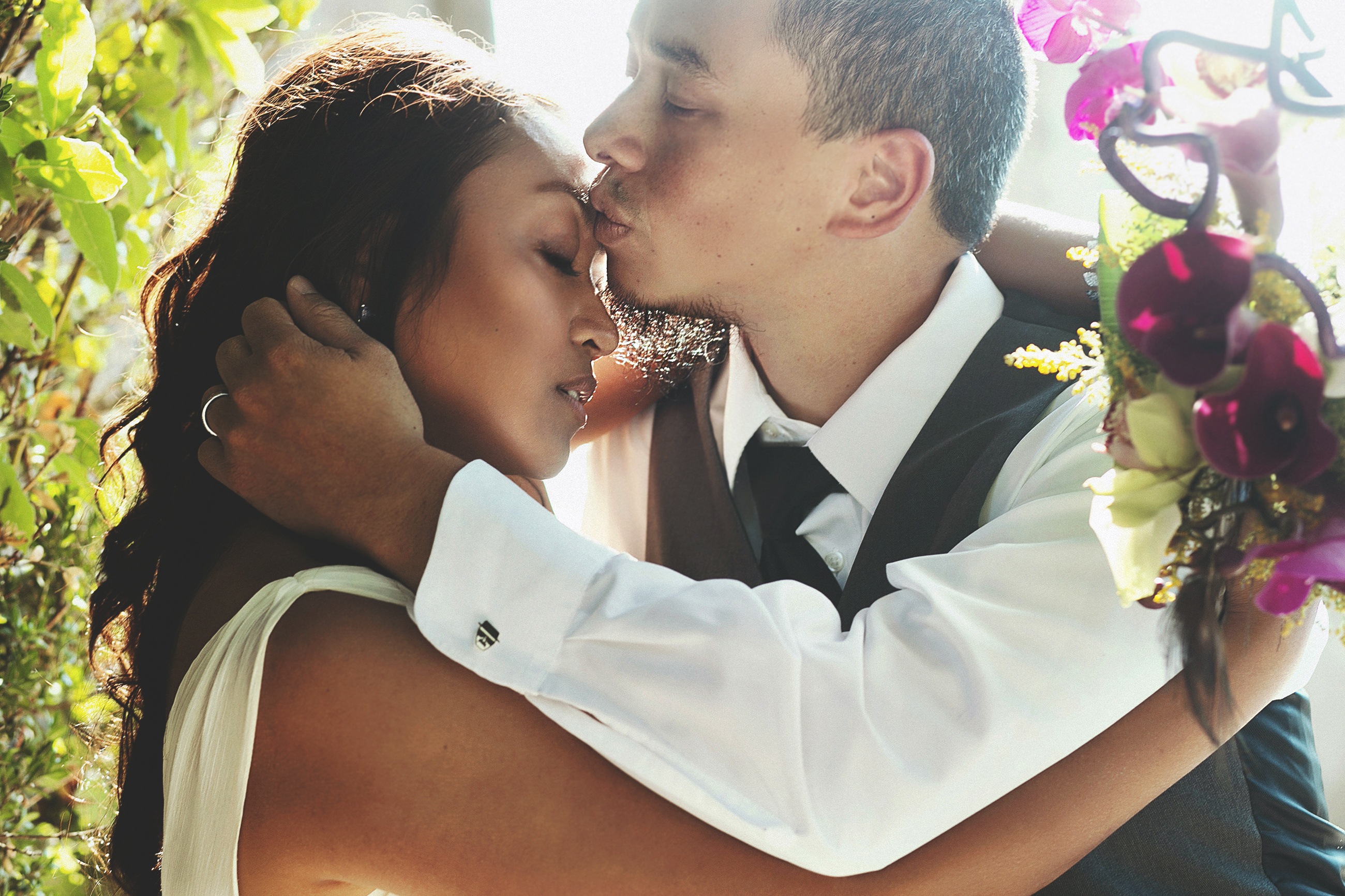 Once upon a time, the word elopement was almost equivalent to a couple who shouldn't be getting married running off in secret. However, while this used to be what getting eloped meant, over the years elopements have transformed into something more special and intimate.
This leaves us with the question; What is the modern definition of elopements?
Eloping with your partner in these modern times means choosing to marry them in a deliberate, special, and non-traditional way. It is forgoing the grand halls with hundreds of guests for a more intimate setting.
This means that contrary to what elopements were often believed to be, there is pre-planning involved, only a less stressful fun kind. Elopements are also done in different ways. It could be a super intimate ceremony with only the couple and an officiant or it could include family members and close friends.
Often in traditional wedding planning, guests are the couple's top priority; their comfort and their experience. During elopements, the ceremony is all about the couple.
Benefits of Elopement
Now that we've defined modern elopement, let's explore reasons why so many couples are trading traditional weddings for elopements.
It's All About You and Your Partner
A major reason couples choose to elope is that they want their special day to be all about them. During traditional weddings, most couples spend half their time worrying. Have all the guests have been fed? Are there enough seats to go around? Are they entertained or bored? And so on. This could make a couple's big day more stressful than fun.
Elopement, on the other hand, is the exact opposite. You don't have to worry about what anyone wants or thinks. Every second of the occasion is about you and your partner. This allows you to revel in and enjoy the moment.
Elopements are More Intimate and Special
Your wedding day is one of the most special days in your life, therefore, it has to feel special. With big weddings, couples often have guests coming in from different cities and some even flying in from other countries. And to show appreciation, they spend a fair chunk of their wedding day greeting everyone and getting pulled around the hall. Then at the end of the wedding, they barely recall most of it. This sometimes takes away the intimacy of the moment.
With an elopement, you can enjoy a wedding that's as special as it's intimate. Here, you remain in the present, experiencing every bit of it; the little moments and the big ones as well as the little and obvious details. And even if you have guests present, they will understand the reason behind an elopement and make you two the star of the show.
A Chance To Explore
One of the fun parts about eloping is the opportunity it provides for exploration. While traditional weddings can also take place in interesting destinations, the expenses sometimes deter couples and guests. Elopements, however, provide adventurous couples with the freedom to say their "I dos" in whatever part of the world they wish. This could be on a beach in Santorini, in the Grand Canyon, or even a mountaintop in the Alps! Whatever unique and memorable way you want to say your vows, elopement makes it possible.
It also allows couples to merge both their weddings and honeymoon with ease. Really, wouldn't it be amazing to exchange your vows in one moment and sweep over to your hotel in the next rather than having to deal with the stress of flying right after?
Less Stress, More Time
Weddings involve a fair amount of planning. However, planning an elopement is much less stressful than planning a traditional wedding. With traditional weddings, you have to consider who to invite, how much food to make available, what kind of entertainers to hire, venue, cost, and so many other things. Most of which could keep you up for nights. The stress of planning for a crowd could make the weeks that lead up to your special day stressful than exciting. Your wedding is your big day and you should anticipate it without the risk of a nervous breakdown.
Planning an elopement is all about what you and your partner want. This means choosing venues, food, and outfits that appeals only to you both. Without the pressure of a large crowd, you can enjoy every step of planning your wedding.
It Saves Money
Eloping is also a great way for couples to save money. You don't have to stay up, worrying about catering to hundreds. Neither do you have to make a hole in your pocket. You both can plan around your budget and still have a unique and memorable wedding!
The modern elopement is wonderful, thrilling, and special. It also provides the perfect opportunity for couples to plan a heartfelt ceremony that feels authentic!